Phew! I'm back! Well, it has been such a busy holiday season for us here in our home. So many family and school functions there was one entire week I didn't come home until after I picked up all the children from school because I was at one school or another every single day. I now look forward to getting back into the swing of things and blogging more. I am pretty excited because of the potential.
What is going on with us currently? Other than than the children going back to school, we are in birthday party planning mode. Maili is turning 5 on the 17th and her party is set for later this month. Here's the problem, girl walked in on me Pinteresting ideas for her party and basically took over the board I dedicated for those ideas. I finally had to tell her "no" to the addiction she started to have which included having me do multiple daily searches online pictures and pinning what she liked to her board. Another problem I have found is that I think Maili now believes all the pictures she and I pinned is what her party is going to look like. We are a family of 6 on one income...that isn't going to happen...I just pray she isn't disappointed. She has requested a Pink Party and I have some really good ideas, I hope I can pull it off!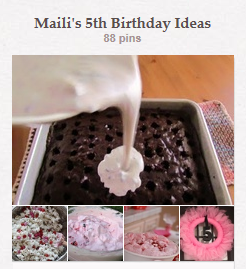 Click on pic to see all of Maili's ideas.

Ok, on to the next thing about Maili... She is going to need glasses, we brought her to the eye doctor right after Christmas and she now is being referred out to a Pediatric Eye Specialist...that apt is set for the 22nd of this month. Preliminary results right now is that she farsighted and because when she is exposed to bright sun one of her eyes drifts outward, she may have to wear a patch on the eye that doesn't drift...Not completely sure about that latter part, but it was discussed in the eye doctor's office. So now we wait, I wish she could get the glasses like yesterday, but I have to calm myself...lol I am though extremely excited to see which part of her life it improves; balance ability to read...she is already a fantastic artist, well in Mom and Dad's eyes...I wonder if that will improve too. Her Grandma Pauline is a wonderful artist and I know she would love it if one of her Grand-babies would continue her love of art. It almost makes me giddy thinking about all the possibilities.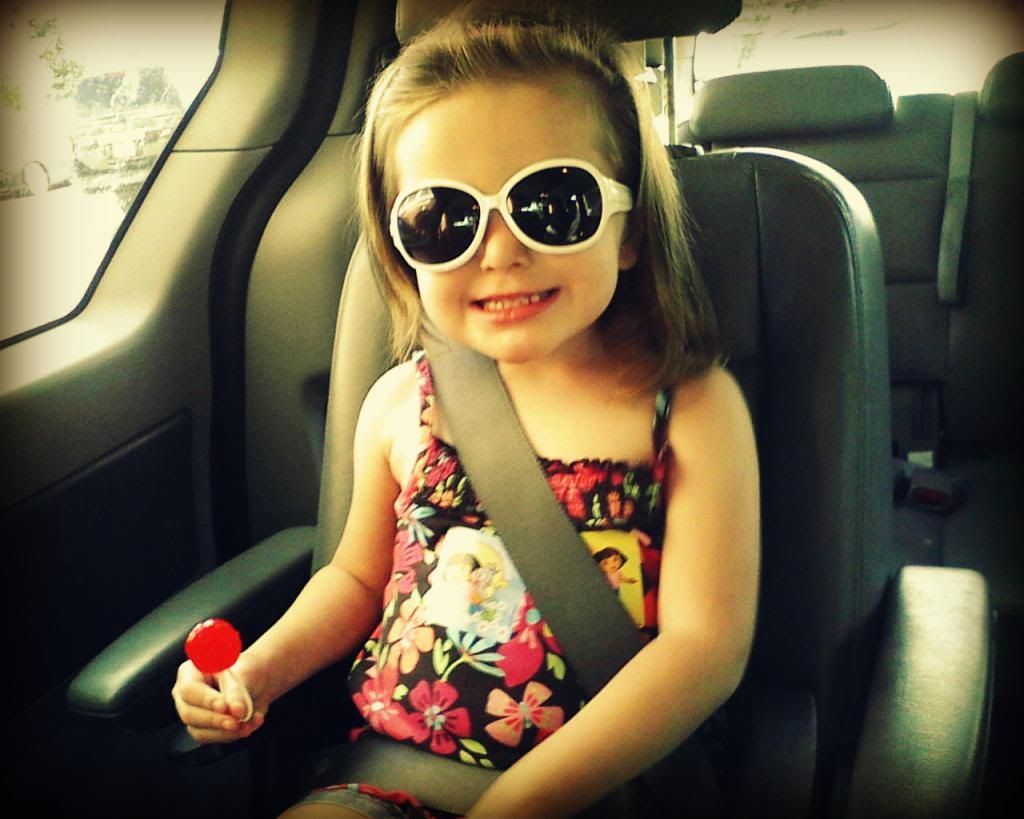 Well, that is it for today... update on the boys coming soon. Thank you all who decided to wait it out for me to post again...I TRULY appreciate it. More exciting things to come...WOOT WOOT!!!!!